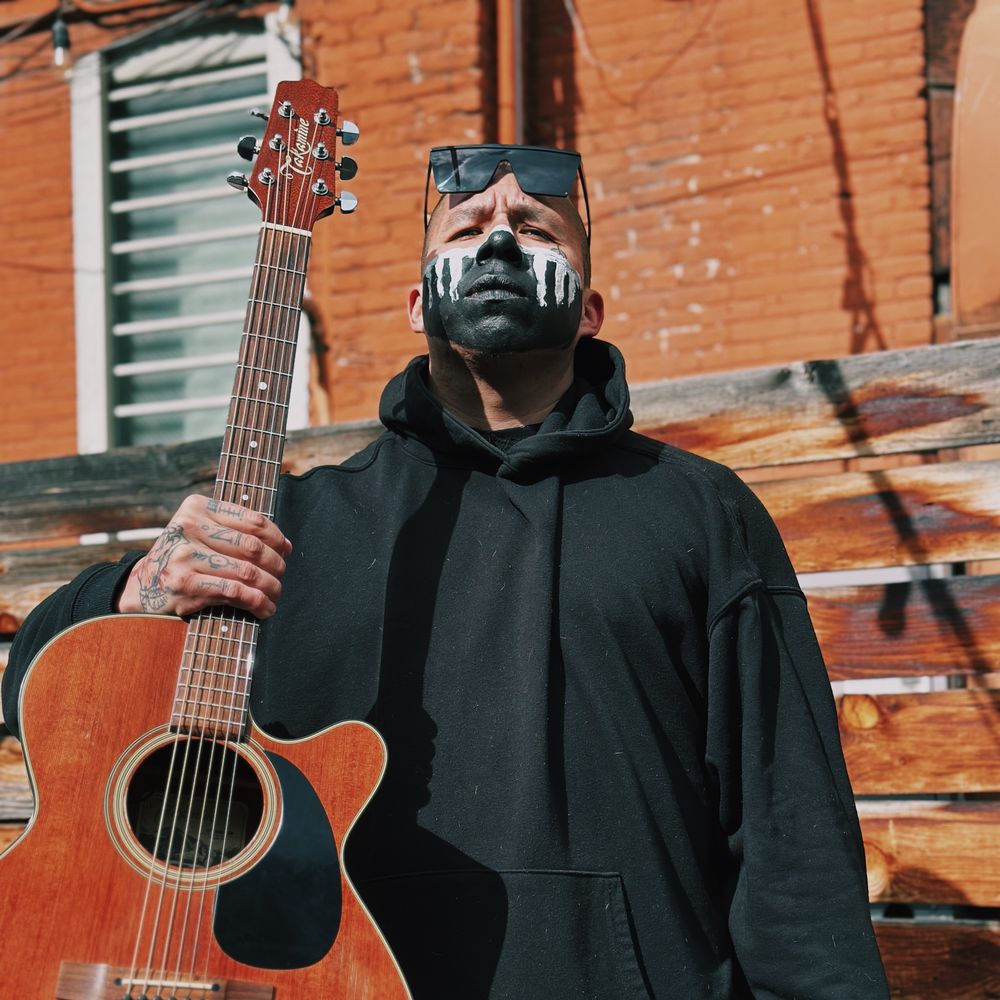 Bio:
Indigenous singer-songwriter, Christian Wallowing Bull resides in Wyoming, just outside the Wind River Reservation.
With familial relations to the Wind River, as an enrolled member of the Northern Arapaho Tribe, his heart as a storyteller is to represent his own indigenous roots, and to bridge perspective and healing to the lives of those indigenous, as well as non-indigenous.

He is a powerful voice in today's industry. Ever since the humble beginnings of his first album release, "Warrior" in (2020), he has been leaving his growing audience and following in complete awe. With a voice like thunder, he carries an ancestral power in all of his writings.
"

Christian Wallowing Bull is the essence of authenticity. A modern day storyteller who carries thunder in his voice."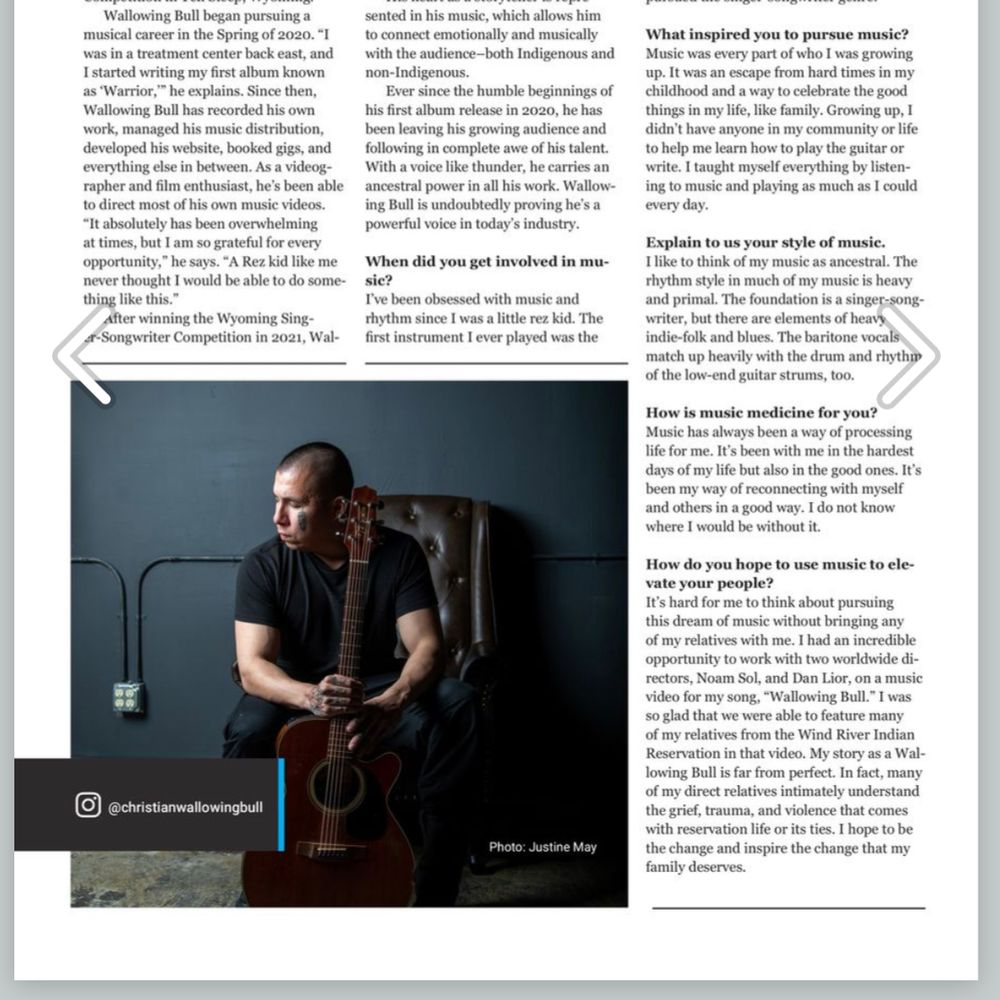 Native Max Magazine.
I was featured in Native Max Magazine in October 2023 • An indigenous high fashion magazine representing native peoples. Click the link below for more ⏬